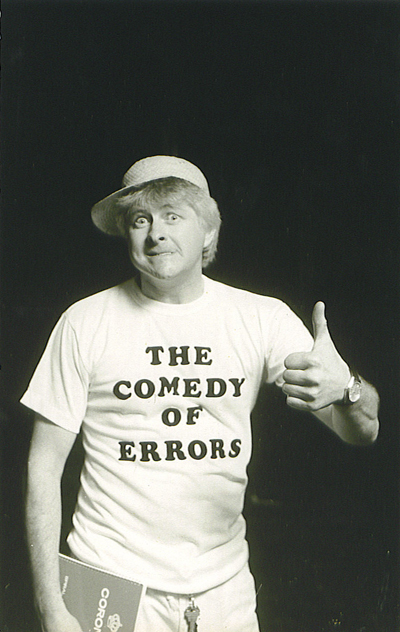 after dinner speaking


Chris Harris bases his after dinner speeches on the eventful, sometimes catastrophic, but always extremely hilarious anecdotes from his world-wide tours and show business connections.

Specific ideas and topics for speeches on request.

Speeches are tailored to suit the individual needs of each audience. If there are specific requirements to speak about certain guests, then these are meticulously researched with the organizers.

This boisterously entertaining performer will keep you in stitches.

After dinner speeches have been given to many different audiences and in varied locations.

- Bristol 41 Club, Burwalls Bristol.
- Kelvin Players, Bristol.
- Somerset Music Hall Society.
- Flanagans Pub, Holiday Inn Pudong, Shanghai.
- Durex Erections, SS Great Britain, Bristol.
- Society of Speech and Drama teachers.
- National Association of Special Educational Needs (2000)
- Women's Institute, Long Ashton, Bristol.
- Severnside Rotary Club.
- Progressive Business Club.
- St Bedes School speech day.
- Probus Ladies W-S-M.
- Weston Society For The Arts.
- U3A Midsomer Norton.
- Sidcot School.
- St John's Ambulance, Bristol.
- Travelscope Cruises van Gogh.
- Old Morganians
- Dickens Society.
- Frome Operatic Society.