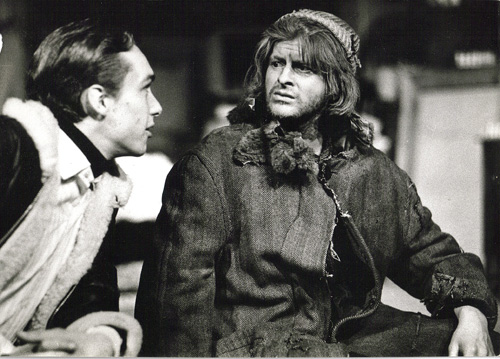 actor


Chris Harris was born in Bridgwater, and trained at the Rose Bruford College, the Jacques Lecoq mime and Theatre School in Paris, Ladislav Fialka's Pantomime Company in Prague, and was for a short time at the Moscow State Circus School.

In addition to his world-famous one-man shows his theatre work includes seasons with the Royal Shakespeare Company, the Bristol Old Vic, the New Shakespeare Company. Lincoln, Salisbury and Worthing Reps.

His television appearances include Tobias in Tobias and the Angel, The Virtuoso, The Magical Mystery Tour, Hey Look That's Me (nine series directed by Patrick Taggart and an R.T.S. Award), Into the Labyrinth and After You Hugo (which he co-wrote for the BBC with Nola Rae).

He has done numerous documentaries including Soho, the story of the Monmouth Rebellion, In Search of Mother Kelly's Doorstep (about Randolph Sutton), and A Tale of Cerne which told the story of the Millennium of Cerne Abbass. Other television includes A Leap in the Dark, The Eddistone Lighthouse and The Rocking Horse Winner with Kenneth Moore.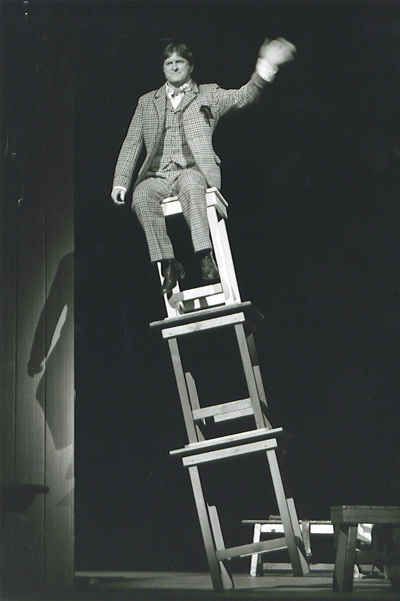 He toured the United States for Sam Wanamaker with a company which included Cleo Lane and Johnny Dankworth, Douglas Fairbanks Junior and Michael York. The purpose of the trip was to raise sponsorship for the re-building of the Globe Theatre on the South Bank of the Thames.

For nine years with Chris Denys he co-wrote the Christmas Pantomimes for the Bristol Old Vic Company at the Theatre Royal Bristol and also played dame. These pantomimes by Chris Harris and Chris Denys (Aladdin, Mother Goose, Cinderella, Jack and the Beanstalk, Dick Whittington and Babes in the Wood) are published by Josef Weinberger Ltd (0207) 580 2827. Since 2001 Chris has directed and played dame in the Bath Theatre Royal Pantomimes produced by UK Productions: 01483 423600.

In Bristol he presented the Chris Harris Road Show for BBC Radio Bristol. His book, Will Kemp, Shakespeare's Forgotten Clown , is published by the Kylin Press. His latest book is Chris Harris' Alphabet of Pantomime available by ordering via e-mail: ccharris@btinternet.co.uk price £3-50 plus 60p P&P
He lectures and runs a workshop called
How to Make a Fool of Yourself and Get Away with It!