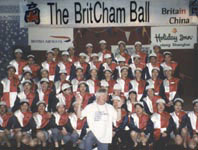 Tell Your Story


This workshop helps to activate a group or community into producing entertainment that Tells your Story.



What story?


This could be the story of your group, village, club, family, school. A pageant, revue, play, musical, documentary, any number of styles are possible to suit your group.



Who's involved?


It can cross all age ranges but ideally will be adult-led. The story could emanate from an older person but told by young people. At its best all ages are involved.



Who benefits?


The whole community, as it increases people's awareness. It can help solve problems, bring people together, create friendships. For a drama group it can help increase membership. It can create a community spirit second to none.



How does it work?


A group of interested individuals meet for a day's workshop. Ideas are thrown around. Time schedules are looked at, working principles considered, pitfalls and finances and, in the final session, how the story might 'work'.

I provide the catalyst for the workshop...it is up to the participants to take it forward after the day's workshop and, over a period of preparation, present a finished product. Your very own story!