writer
During his long career in theatre and TV, Chris Harris has co-written a number of programmes and shows. Writing credits include:



television


BBC TV - After you Hugo - co-written with Nola Rae
BBC TV - That's the Way to do it! - co-written with John David and directed by Patrick Taggart
HTV - In Search of Mother Kelly's Doorstep
HTV Soho - The Story of the Monmouth Rebellion
HTV - The Crimson Curtain: 50 Years of Theatre-going in Bristol
(All HTV shows directed by Ken Price)



theatre


Kemp's Jig - World-famous one-man show in its 30th year
Beemaster - One-man show co-written with Chris Denys
That's the Way to do it! - with John David (directed by Patrick Taggart)
Ally Sloper's Half-Holiday - One-man show written with Chris Denys
'Arris Music 'All
A Night At The Pantomime
A Knife At The Opera for Buddug Verona James
Nattergalen - adapted from H.C. Andersen for Teater Vestvolden.
Shakespeare pa Afvege -for Teater Vestvolden.
Mother Goose - for UK productions at Bath Theatre Royal.
"Fools Island" devised with Darren Gilshenan of Bells Shakespeare Sydney.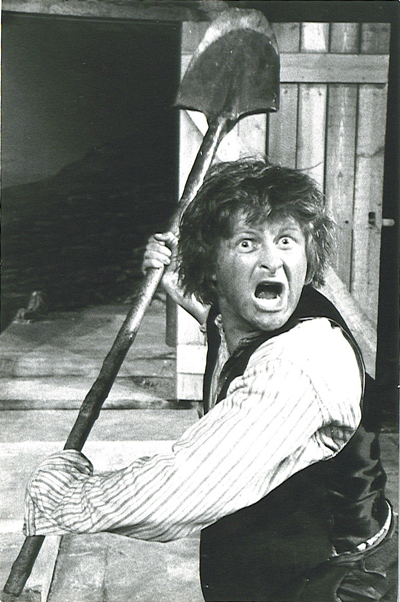 pantomimes for bristol old vic


(All co-written with Chris Denys) Aladdin. Mother Goose, Jack and the Beanstalk, Dick Whittington, Cinderella, Babes in the Wood. The pantomimes are published by Josef Weinberger Ltd.
Tel: 020 7580 2827.



books


Clowning Macdonald Books with Carol Crowther
Kids Chung Ying Theatre Company, Hong Kong
Will Kemp: Shakespeare's Forgotten Clown Kylin Press
Chris Harris' Alphabet of Pantomime with scenery by Paul Gunning. Available from ccharris@btinternet.co.uk; price £3-50 plus 60p P&P and bookshops.